Year 2 Beechworth Excursion
Year 2 students explore the past and enjoy the gift of art.
May 31st 2018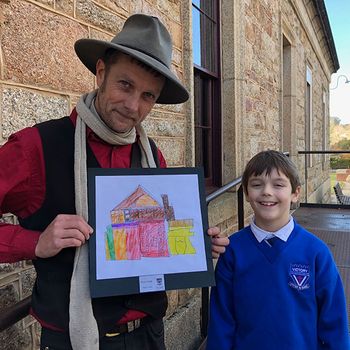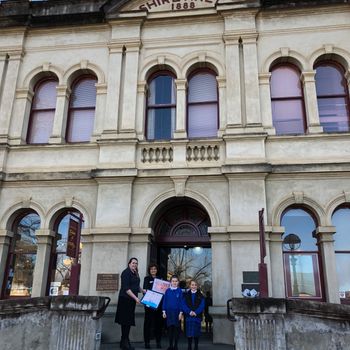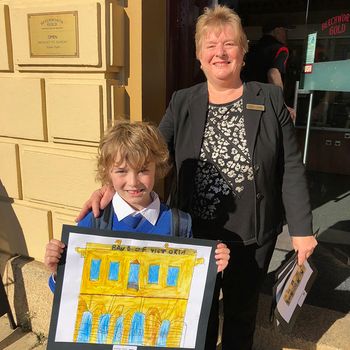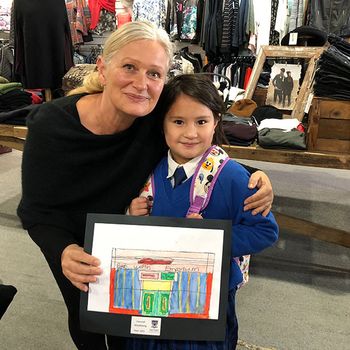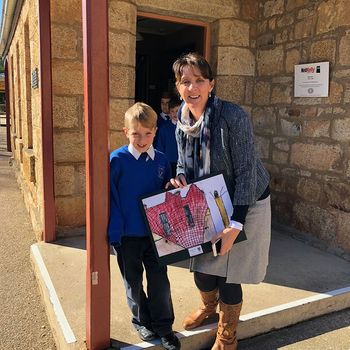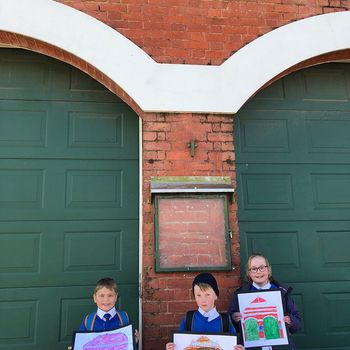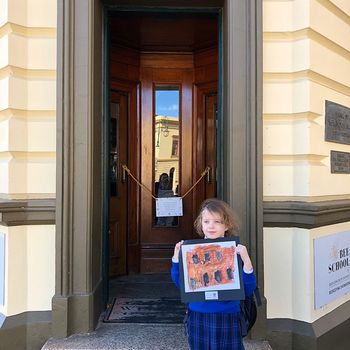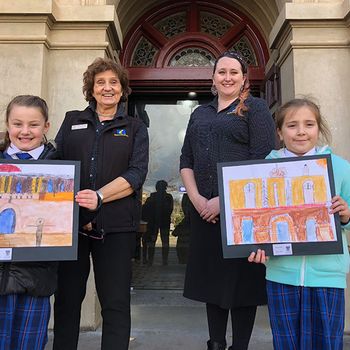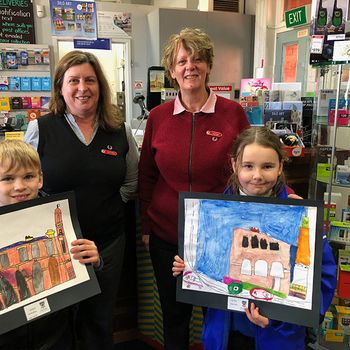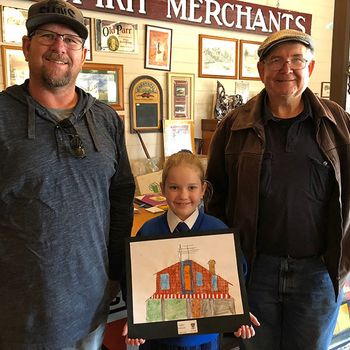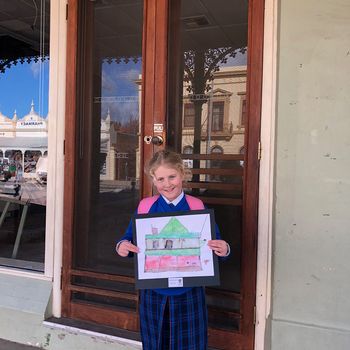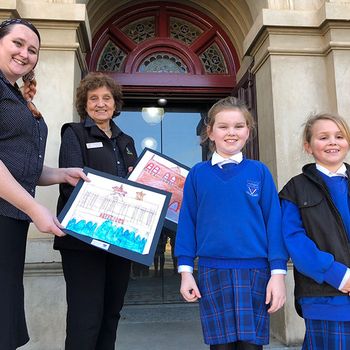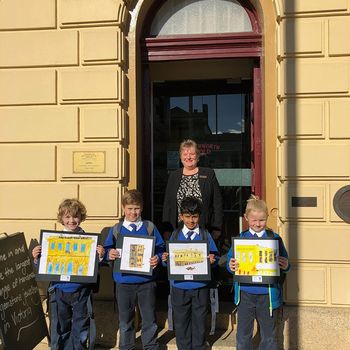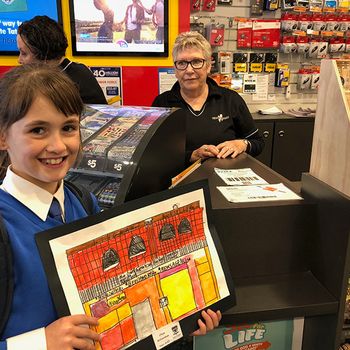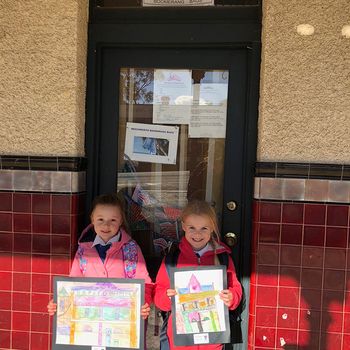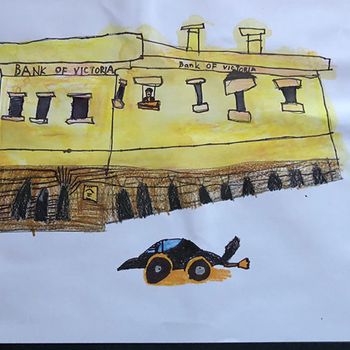 Year 2 students had a wonderful day exploring Beechworth as part of their investigation unit into the past for Integrated Studies. The day was made extra special as they took their illustrations of historic Beechworth buildings which they'd been working on in art lessons and presented to the owners/occupants of the building. The smiles received from their creative gifts gave them much pride in their work, and we're happy to report, so many of the student's artwork is now proudly displayed in situ.
On behalf of the owner of Beechworth Honey, Jodie Goldsworthy, I just wanted to thank your Year 2 class, for their beautiful paintings and drawings that we have found under the door of lots of our historic buildings here in Beechworth. I think they are fantastic and the kids have put so much detail and effort into their gorgeous artworks. Jodie loved them all, and asked that they "bee" displayed in our display cases on the outside of the buildings.
Kind regards,  
Kate Ellett,  
Executive Support Manager - Beechworth Honey Group
Dear Joseph, Alexis and Peyton of 2VO, 
Thank you so very much for your beautiful paintings of Christ Church Beechworth. We have hung up your artworks in our morning tea area, in the back of the Church, where everyone can enjoy them. As you know, the Church is open every day, so I imagine that there will be many people who will have the chance to admire your work. Keep painting and drawing!  The enjoyment of being creative is part of how we were made to be like God.  
Many blessings to you, and all your classmates and teachers, 
Fr Thomas Leslie, 
Parish Priest - The Anglican Parish of Beechworth
Thank you very much for presenting the painting of the Beechworth Gallery to us, it was totally unexpected. Special thanks to budding artist Addison for capturing the true character of the building. It is now on display in the front window of the Gallery and will be framed and located in a prominent spot for all to view. 
Many thanks,
Ron Edwards. Beechworth Gallery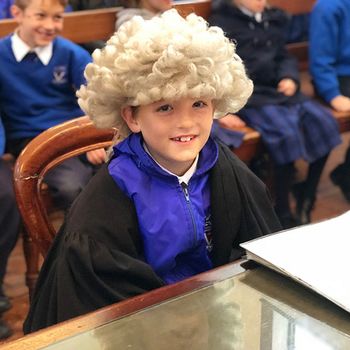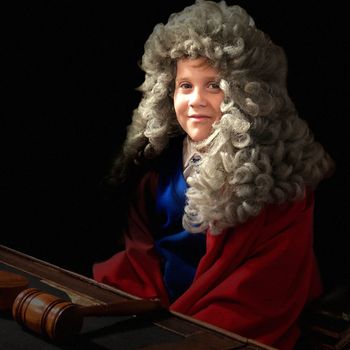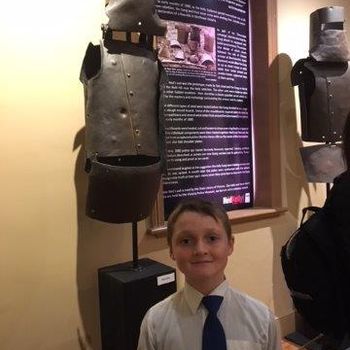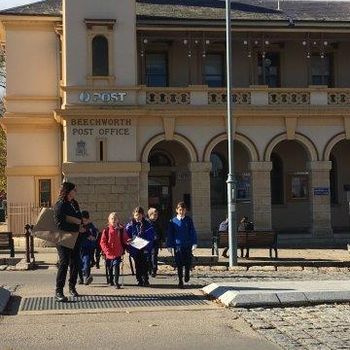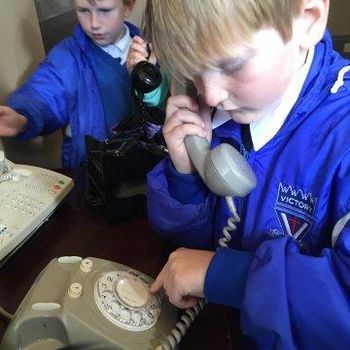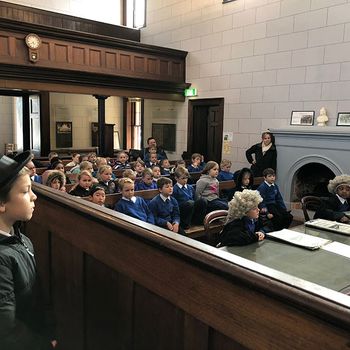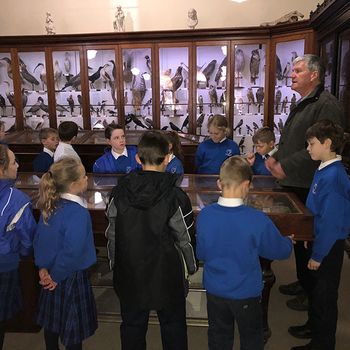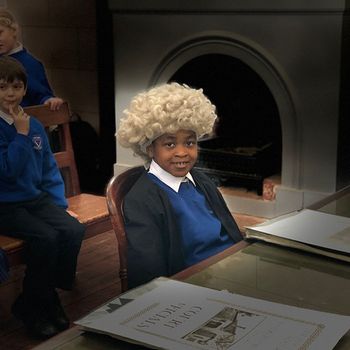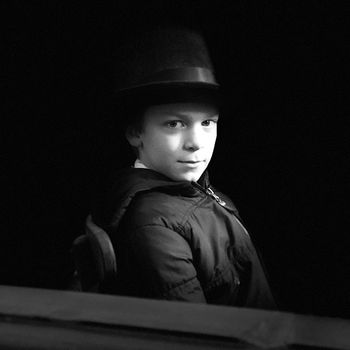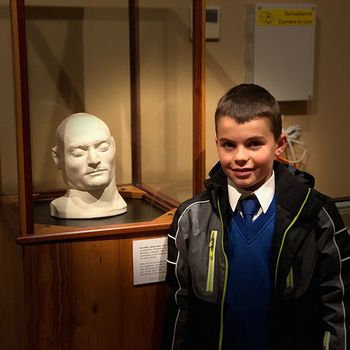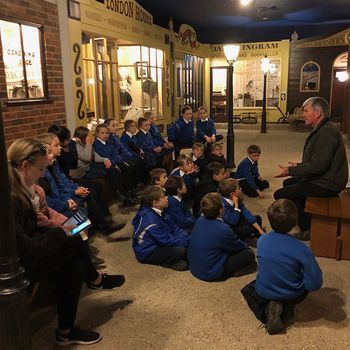 Students also visited the Bourke Museum, Old Courthouse and Ned Kelly Vault to immerse themselves in the Gold Rush era. They had a great time, donning 19th Century costumes and taking part in a recreated courtroom drama scene.